Granville Education Foundation Grants Awarded
8 days ago
Good afternoon! As you may know, GEF awarded our 2017-2018 GEF Grants last Thursday, November 9. Congratulations to all who received grants. Our grants are our main source of program funding and we are proud to be able to support these classroom projects and be able to give this money directly to you!
We truly hate that we could not award all of the grants submitted- they were all great! Please know how much we appreciate you applying, and hope that you will continue applying for grants in the coming school years. Grant applications are due around the same time every year- early October, and they are always awarded early November. So, you can start planning for your grants now!
Every year, we receive questions about the grant scoring and the process in general, so I wanted to briefly explain how GEF grant scoring works.
We have committees of at least 5 GEF Board Members who volunteer to score the grants. These committees change each year. The Board Members who are on the committee score the grants based on the rubric that you are encouraged to follow. Even though they score based on the rubric, there is still some subjectivity to their score. For example, what one scorer may think is very creative, another may not. This is why we have at least 5 people scoring the grants.
After I receive the committee members' scores for each of the grants, they are averaged together to give each grant a total "score." We then rank those scores highest to lowest. We begin with the highest ranked grant and give each grant the amount requested in their budget. We continue giving grants their requested budgeted amount until we reach OUR budgeted amount that we are allowed to give.
The number of grants that we can give out depends on how much the grants ranked the highest are requesting. For example, this year we were able to award 4 technology grants. Last year we awarded 7 technology grants. This is based solely on the fact that the grants ranked the highest last year were requesting lower amounts and therefore we were able to award more grants without exceeding our budgeted amount. This changes each year, obviously, based on the applications' budgets.
I hope that this information is helpful, and I hope that if you did not receive your grant(s) this year that you are not discouraged. I can tell you that we have had multiple people not receive a grant one year, and then apply for the same grant and receive it the next. It depends on many things- most that I've already mentioned- the scorers, the amounts other grants are requesting. I encourage you to look back at your grant application, try and find any area that you could have elaborated on more, or more clearly explained, or provided more information. Then, submit it again next year! Or submit another grant project you may have in mind. Just please do not give up applying! I tell anyone that I can, the more grants you apply for, the better chance you have to receive a grant!
We received a total of 67 grant applications this year! And, it was the first year in a WHILE (possibly ever), that we received a grant application from every school! Thank you so much for your participation, it is encouraging to us to read all of the wonderful ideas you all have for our students. I promise, it is SO hard for GEF to not be able to award all of the grant applications we receive! We truly want to fund all of the projects. We hope to increase our budget for each grant category in the coming years. Increasing our budget = we can give out more grants! This is why it is so important to us for our fundraisers to be successful, because it directly impacts the amount of $$$ we are able to give to you!
Thank you again for applying! As always, please let me know if you have any questions!
Dori Koinis, Executive Director
Granville Education Foundation
PO Box 2056
Oxford, NC 27565
Office: (919) 693-7047
Fax: (919) 693-5246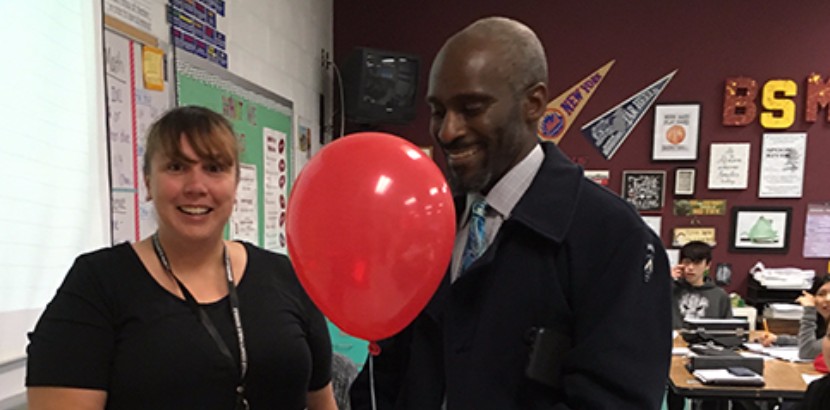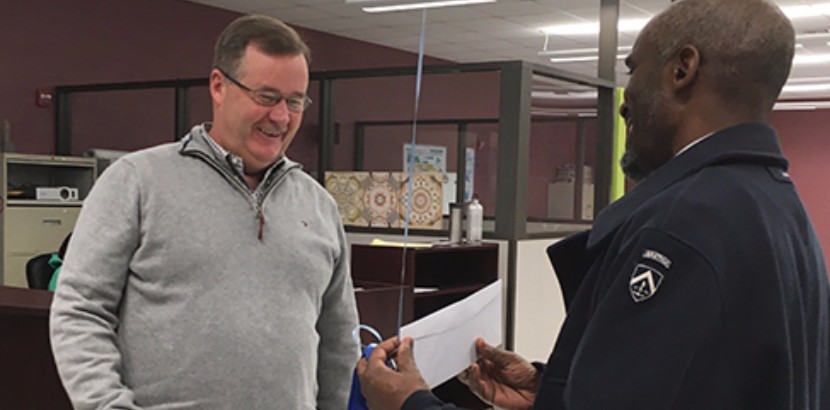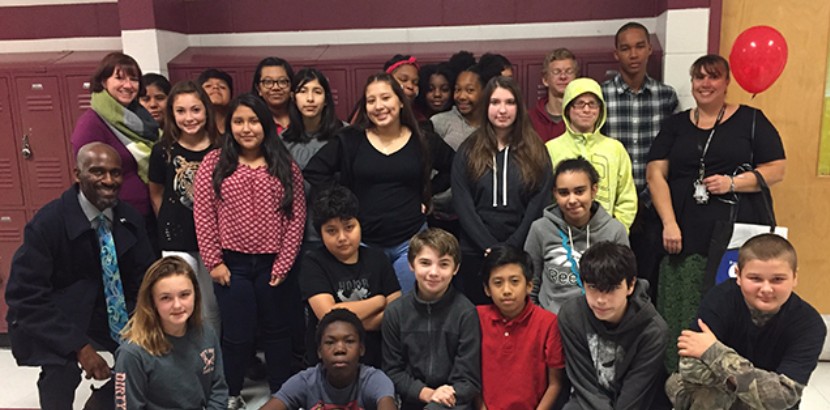 Day of Caring
8 days ago
Granville County Students
Learn compassion, care and concern for others
On Friday, November 3rd, students engaged in various acts of service and caring to learn how to serve and give to our world and local community.
Granville County Public Schools is participating in a district-wide Day of Giving. On November 3rd, each school is engaging in multiple acts of giving and caring, which is designed to help our global world and our local Community. Our students are learning how to care and give to others through many activities.
Granville Central High School, Granville Online, Wilton Elementary and West Oxford Elementary collected food for the local ACIM food bank. Granville Early College packed food boxes, Granville Central High School collected over one-half ton of food items, and West Oxford Elementary collected hundreds of canned goods.
Granville Early College High collected and packed items for Samaritan's Purse Operation Christmas Child Shoeboxes. The gift boxes will benefit girls and boys around the world.
Stovall-Shaw Elementary took part in school-wide event, called Kindness Rocks. Students painted inspirational messages on rocks, which they are sharing throughout the community.
Creedmoor Elementary chose to help children located in Vieques, Puerto Rico. Students put together care packages to send to Vieques to help them rebuild after the devastation of Hurricane Maria.
Students at Tar River Elementary School are writing letters and sending care packages to sailors in the Stingers Fighter Squadron. Second graders at Tar River Elementary just studied communities and are now writing thank you cards to local firefighters.
Students are having fun and learning how to demonstrate compassion, care, and concern for others.
Please enjoy the photo exposition below, showing our students and staff showing care and kindness throughout the community.
Joe Toler- Oak Hill Elementary
Third grade visited Cornwall Volunteer Fire Department to thank our local fire department. They also got to help wash the trucks. Fourth grade was visited by local Veterans, members of the Granville County Veterans Committee, who taught them proper use and care of the American Flag. They also visited the Oak Hill Heritage Museum, where they had a tour and helped rake leaves. Fifth grade visited the Granville County Animal Shelter. They were able to read to a few of the dogs, help clean the facility and update the sidewalk paintings. We also had several students help with beautification efforts all over the school throughout the day.
Pre-K and Kindergarten visited the Oak Hill EMS station to thank our local first responders and paramedics. They also got to see the inside of an ambulance. First and Second graders visited Virgilina Volunteer Fire Department to thank our local fire department. They also got to see all of the trucks and equipment.

Students at Wilton are providing canned food items for families in need.


Kindness Rocks at Stovall-Shaw Elementary School
Students at Stovall-Shaw Elementary of sharing inspirational by painting messages of care and love on rocks. Students will give their rocks away by leaving them somewhere for strangers to find.
Tar River Elementary School
G.C. HAWLEY Middle School Caring PROJECTS
Each grade level team is involved in writing thank you notes to several community members and organizations.
8th Grade Team A & Ms. Lindsey & Mr. Lawrence

Army National Guard Camp Butner
8th Grade Team B & Mr. Cronin
Granville County Veterans'/VFW Post
7th Grade Team A & Mrs. Gray & Mr. Perry
Creedmoor Police Department
7th Grade Team B & Dr. Banks & Ms. Harris
City of Creedmoor Govt. Offices - Mayor's Office
6th Grade Team A & Mrs. Lloyd & Mr. Person
Granville County Sheriff's Office
6th Grade Team B & Mrs. Scott & Dr. Carraway
Elective Team & Mrs. Wilkerson
First Baptist Church of Creedmoor - for all that they do to support our school through Backpack Buddies, sponsoring students at Christmas time, and much more.
West Oxford students and staff walked to the ACIM
THANK YOU TO OUR STAFF, STUDENTS, AND PARENTS FOR HELPING TO GIVE BACK TO THE COMMUNITY. WE COLLECTED 1,097 CANS
Credle Day of Caring
Kindergarten
Thanking Richard Thornton Library for helping all of our kindergarten students apply for a library card
First Grade
Episcopal Church - Reading Buddies
Second Grade
Oxford Fire Department
Third Grade
Thanking Dr. Dorothy Pruitt for the beautiful mums on the front steps and all of her contributions to beautify Credle, Granville County Extension Volunteer Agency for bringing every third grader a dictionary, and Oxford Police Department for reading to our third graders every Friday.
Fourth Grade
Supported the hurricane victims in Puerto Rico with non-perishable food items.
Fifth Grade
Thanking Oxford Car and Truck and Santa Fe for supporting our Washington DC Field trip.
Granville Early College High School Day of Caring
Granville Early College High School students participated in the Samaritan's Purse Operation Christmas Child project. Participating students and staff donated items, packed boxes, and donated the funding to ship packages for this program. Operation Christmas Child collects shoeboxes filled with gifts and delivers them to children in need around the world.